Velcro is a registered trademark and the name of a company which invented the fastening tape consisting of opposing pieces of fabric, one with a dense arrangement of tiny nylon hooks and the other with a dense nylon pile, consisting of loops, that interlock when pressed together, used as a closure on garments, luggage, etc., in place of buttons, zippers, and the like. When the layers are separated, the strips make a characteristic sound. This fastening tape is generically known as "hook and loop" or "touch fasteners."
These days, though velcro is the name of a company, the term "velcro" has widely been used generically to refer to hook and loop and has since been used interchangeably by the common layman.
The strength of the hook and loop bond depends on how well the hooks are embedded in the loops and the nature of the force pulling it apart. Force pushing the pieces together engages more hooks and loops.
If hooks and loops are used to bond two rigid surfaces, e.g. auto body panels and frame, the bond is particularly strong because any force pulling the pieces apart is spread evenly across all hooks.
Self-adhesive Hook and Loop Tapes
Adhesives are applied to the other side of the hook/loop straps so that it can be attached to different surfaces for convenience without having to sewn them on.
The hook and loop offered by us features industrial strength hook and loop closure system with an aggressive adhesive excellent for indoor and outdoor use where extra holding power is needed. industrial strength closure is capable of sticking to most surfaces, including plastic.
These fasteners perform well in most environments due to broad temperature range and water resistance.
The self adhesive hook and loop is available in 25mm (1inch) and 50mm (2inch) form, in 25mtrs per roll, both black and white colours are available. Non self adhesive hook and loops are available in 25mm (1inch), 50mm (2inch) and 100mm (4inch), also 25mtrs per roll.
Self adhesive hook and loop tapes are commonly used in the following applications:
Medical

Toys

Handbags

Computer components

R.V/Marine

Auto accessories

Vinyl pouches (i.e. toolbags)

Outdoor recreation equipment

P.O.P/Display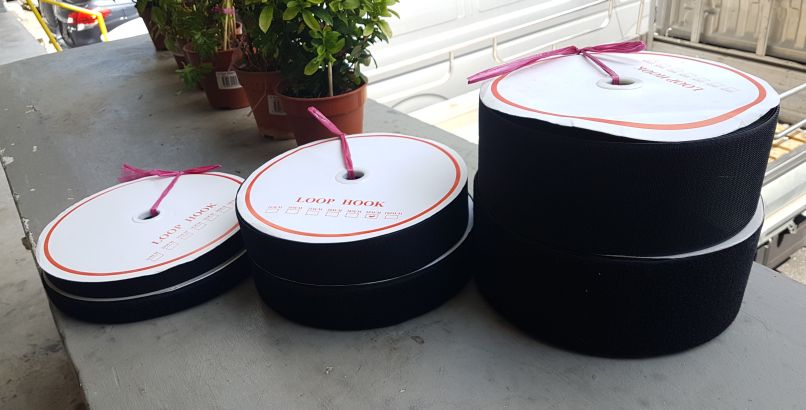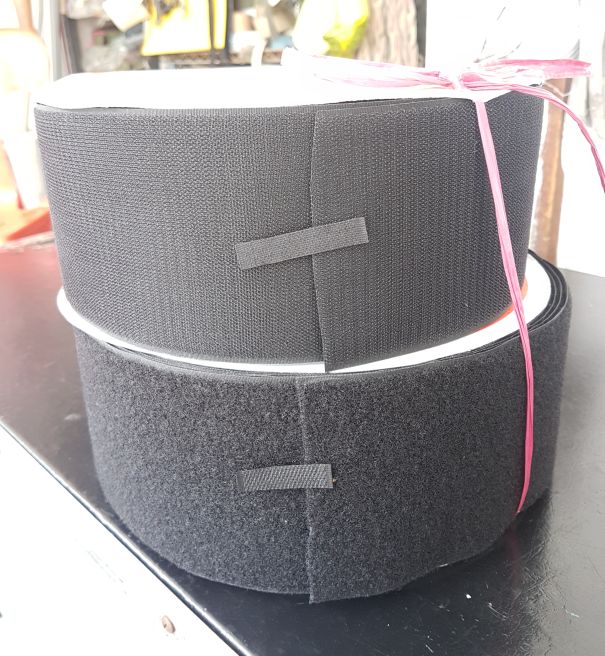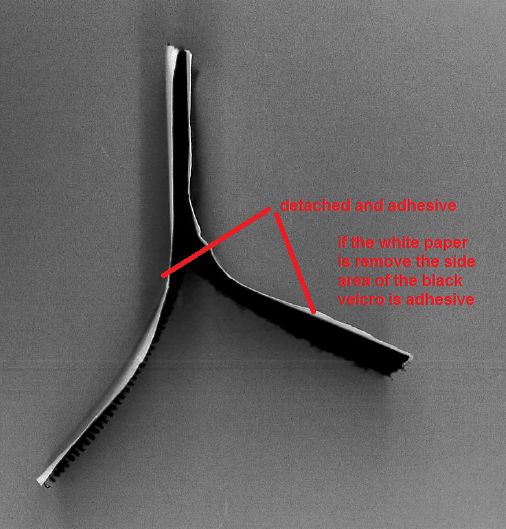 Back to marine supplies
Back to industrial products