We are active suppliers of the ship chandling industry and we provide items which conform to the description in international ship stores.
Fabrics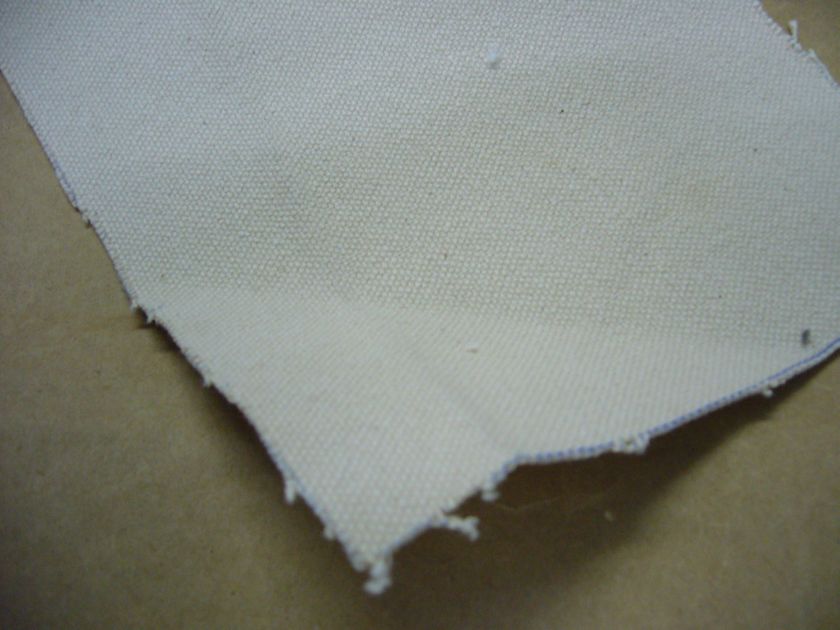 For partly renewal, repairing or patch work of canvas products in use. Such as awnings, hatch tents etc. Standard width is 915mm (36") and 50mtrs and random in length in one bolt. More on cotton canvas.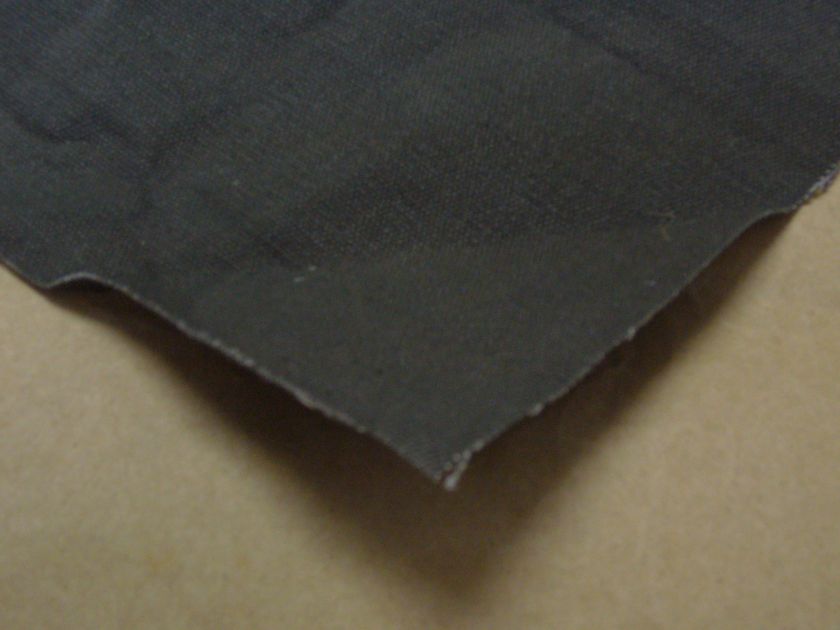 Constructed and spun in the same way as above cotton repair canvas but material is water proofed in order to give resistance to seawater, sunlight and assure a long lasting service. Standard width is 915mm (36") length 50mtrs and random. More on waterproof cotton canvas.
Synthetic fibre tarpaulin canvas ( Tarpaulin polyester colour / Tarpaulin vinylon colour / Tarpaulin nylon colour )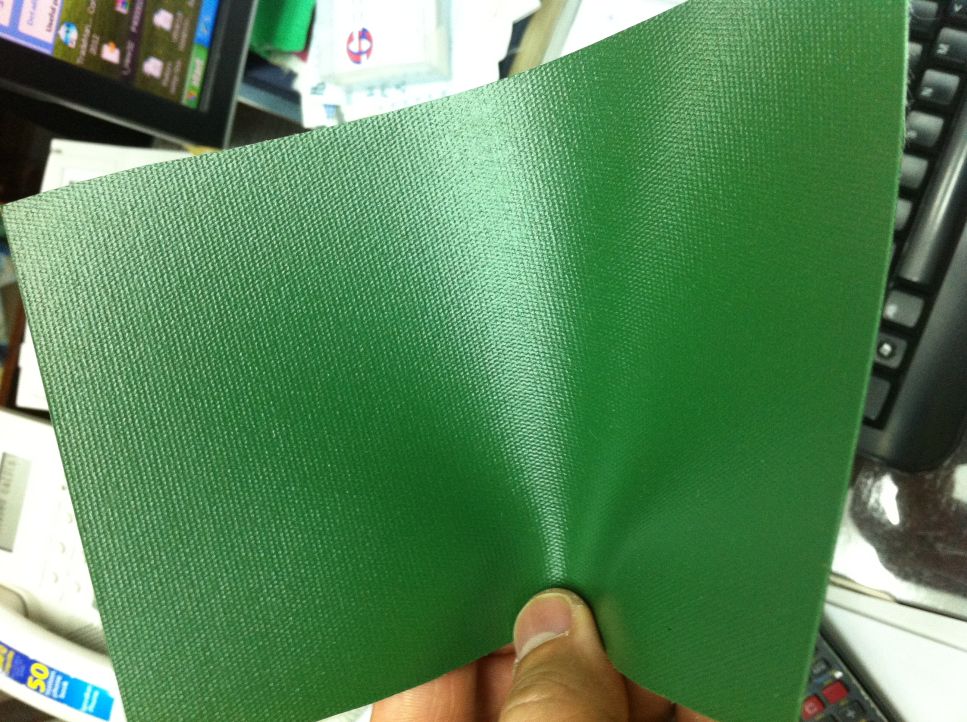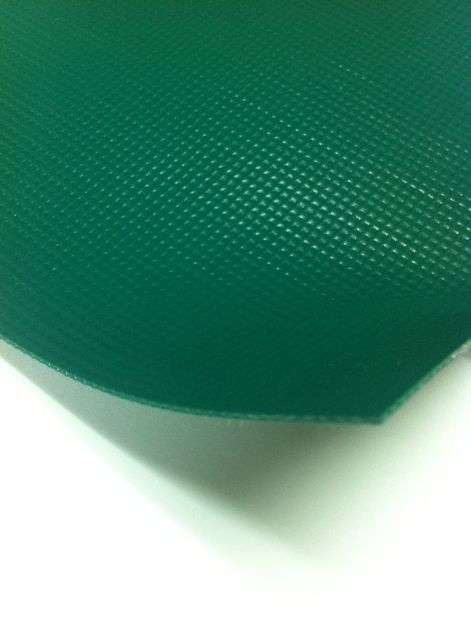 Light in weight but a strong and rigid material for covers, awnings, tents etc. Resistant to seawater, sunlight and other effects. constructed on a synthetic resin compound. It is necessary to seal needle holes with a waterproof agent or modified polythene resin. Standard length of bolt in 50mtr and random.
More on vinylon canvas tarpaulin.
More on PVC coated nylon/polyester canvas tarpaulin.
Sheet squared polyester blue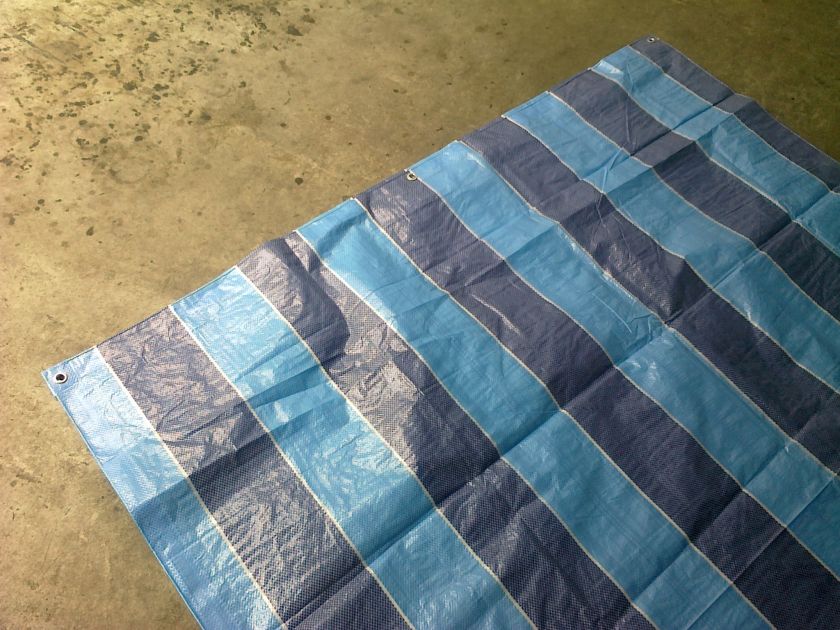 Please find available sizes here.
Hawser Protection Sleeve / Mooring Rope Protection Sleeve / Chafe Guard for Mooring Line
Easy to apply and when needed, the use of this product will protect and thereby improve the length of service of your mooring rope. Simply encapsulate the sleeve/chafe guard around the mooring rope at the exact spot where abrasion occurs. Easily adjustable to accomodate different diameters of rope. Detachable and reusable.
PVC Sofa Clothing / Imitation Leather Cloth / Synthetic PVC Leather / Leatherette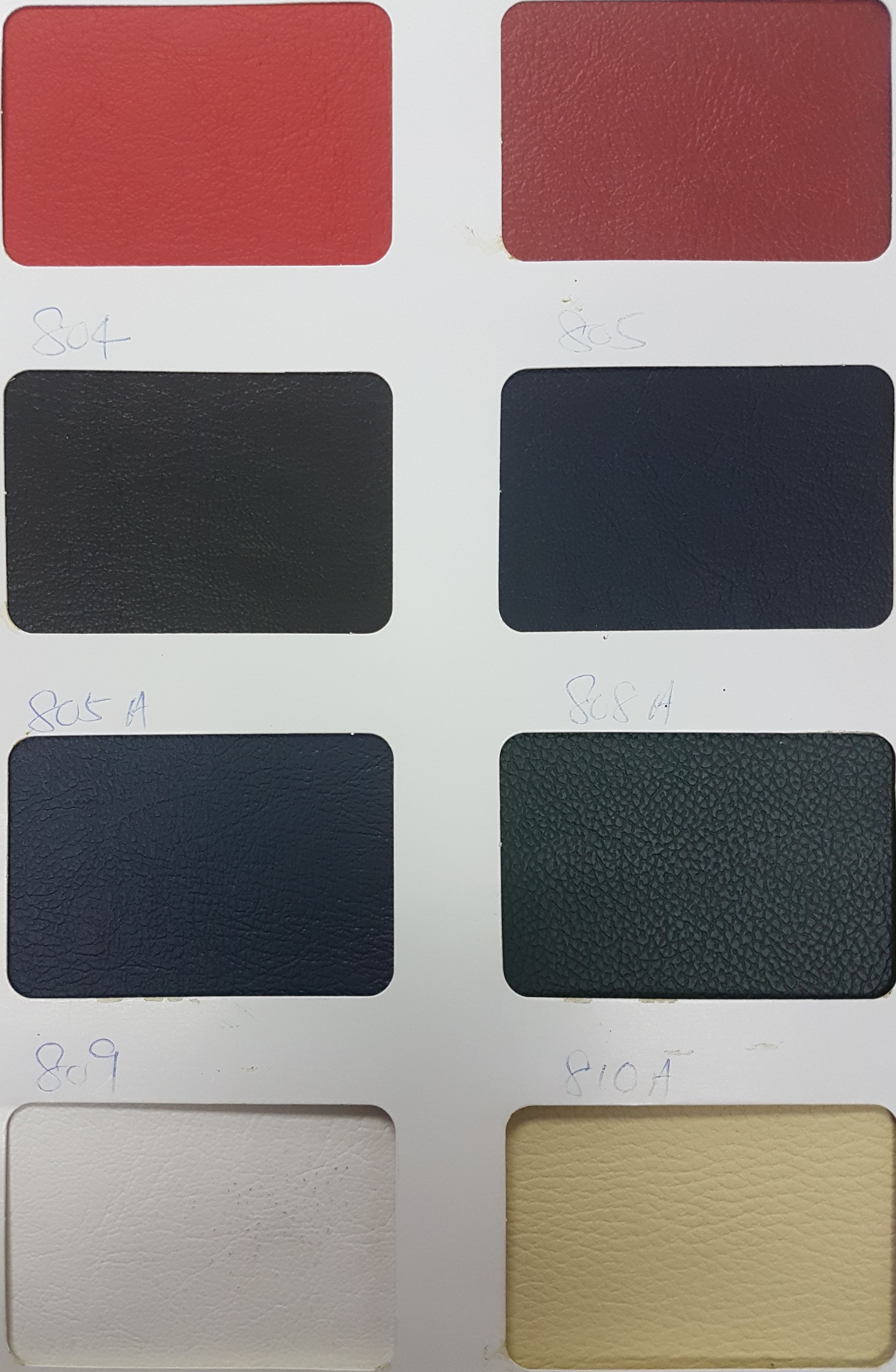 Transparent plastic sheet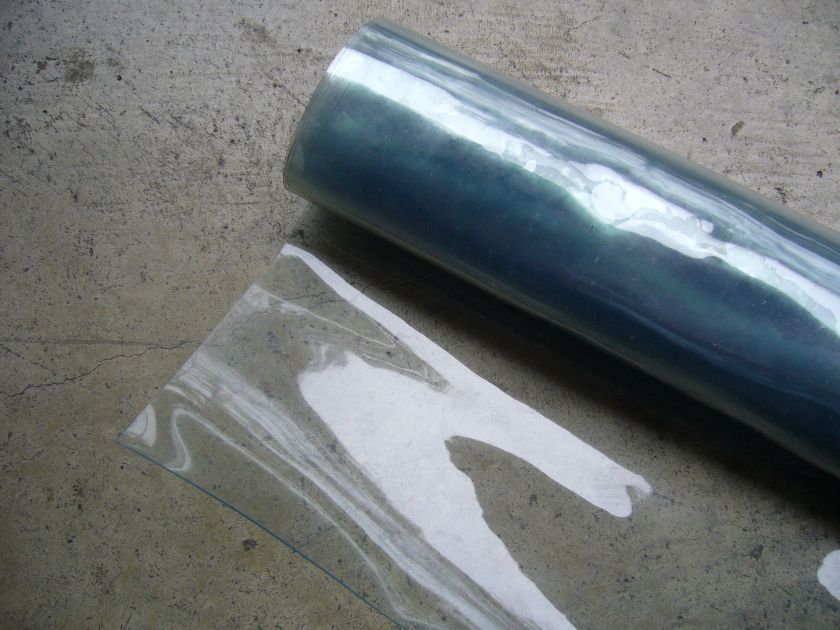 Used for table cloth covering material for floor alleyways, etc. during paintwork in accomodations, drydock period or discharging of iron, ore, coal etc.
Available in the following:
1370mm width, 0.1mm thick, 50mtr/roll
1370mm width, 0.5mm thick, 50mtr/roll
1370mm width, 0.8mm thick, 30mtr/roll
1370mm width, 2mm thick, 15mtr/roll
1830mm width, 0.3mm thick, 50mtr/roll
1830mm width, 0.5mm thick, 40mtr/roll
Plastic table clothings cotton lined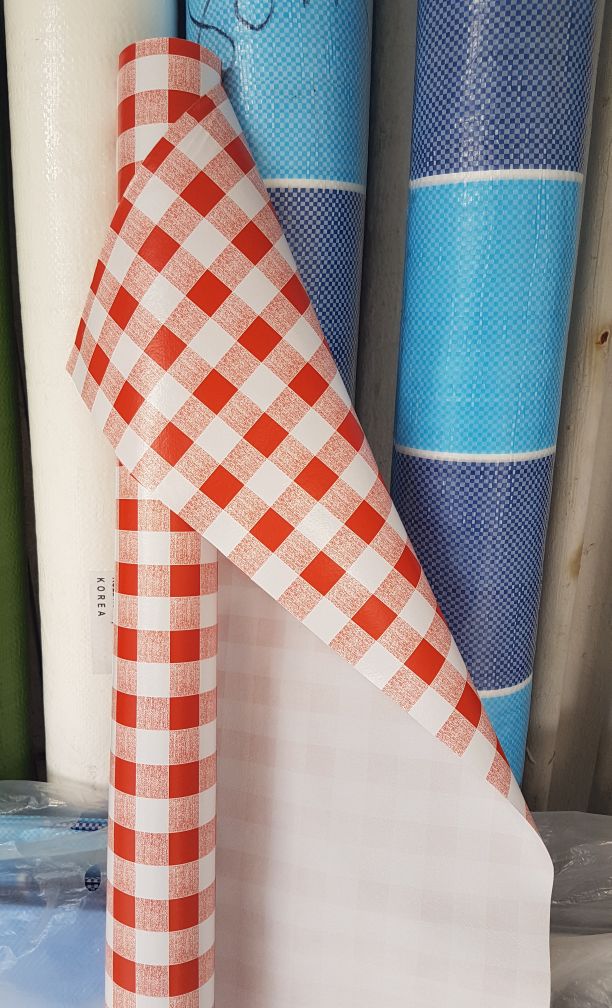 Vinyl cotton lined oil cloth type. Red/white checked blue/white checked.
Burlap No 6 115cm Width / Hessian Cloth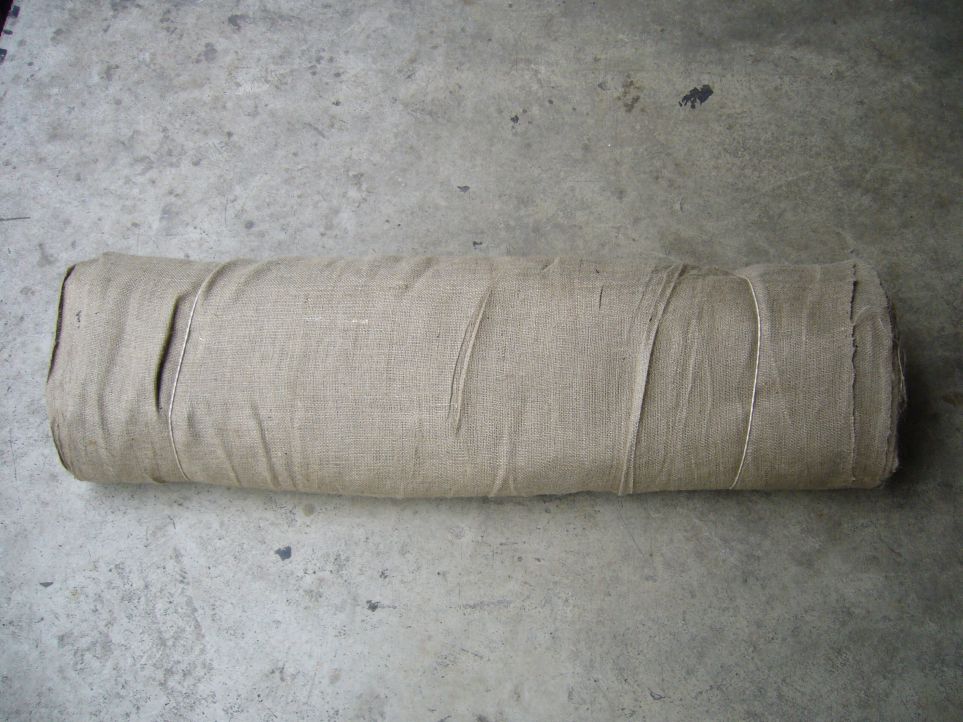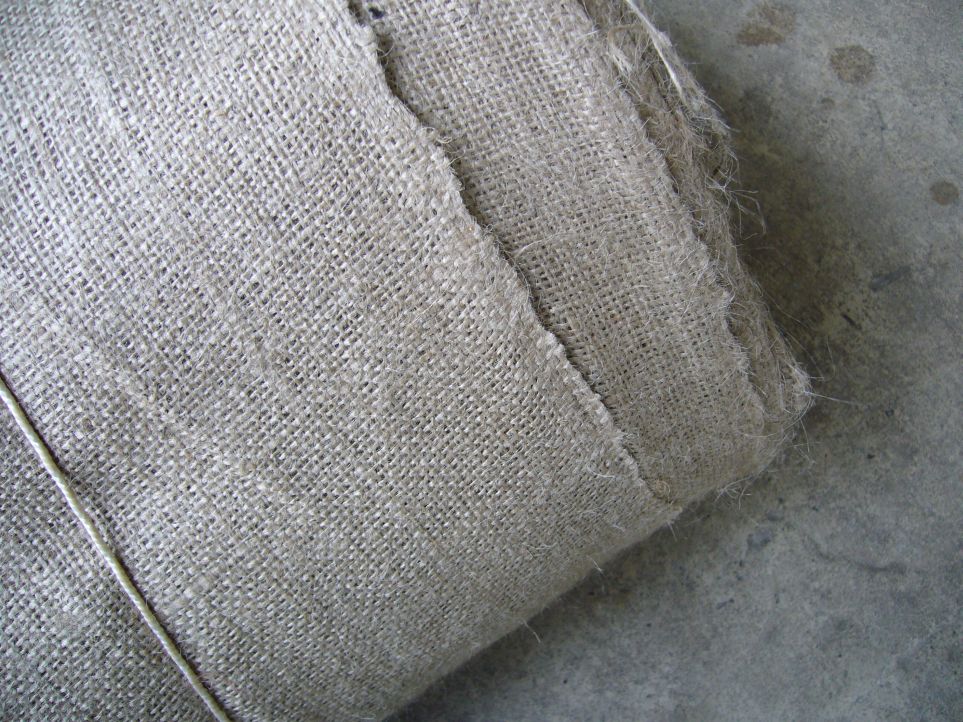 A coarse jute cloth used on board ship chiefly as protection.
Click on Burlap / Hessian Cloth / Gunny Sack to find out more
Used gunny bags
A coarse jute bag, for use as wiping rag, dunnage, dust or trash disposer and pellets container etc.
Sewing tools
Wax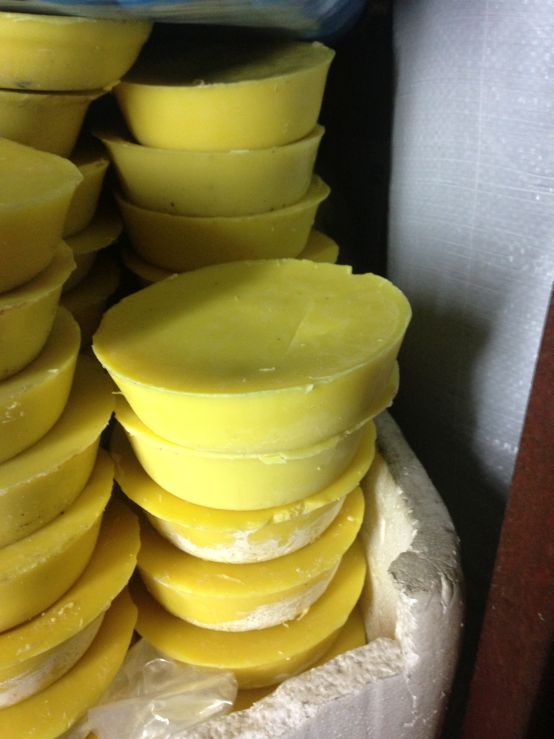 Commercial grade wax weighing about 250 or 500 gram. For waxing twine or thread used in sewing or stitching twine, etc.

For canvas repairwork by hand sewing. Packed 12pcs per paper container.
More on Sail needles
Palm Sailmakers' Leather / Sail palm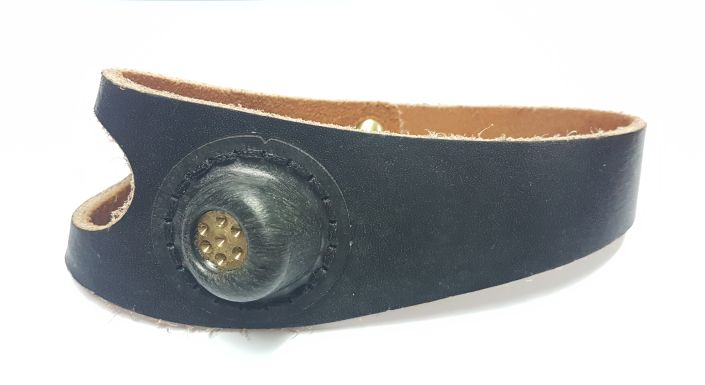 Designed for repairwork of canvas and similar clothes in connection with sail needles. Hide mounted. Furnished right hand unless otherwise specified.
Sail twine cotton waxed / Sail twine cotton unwaxed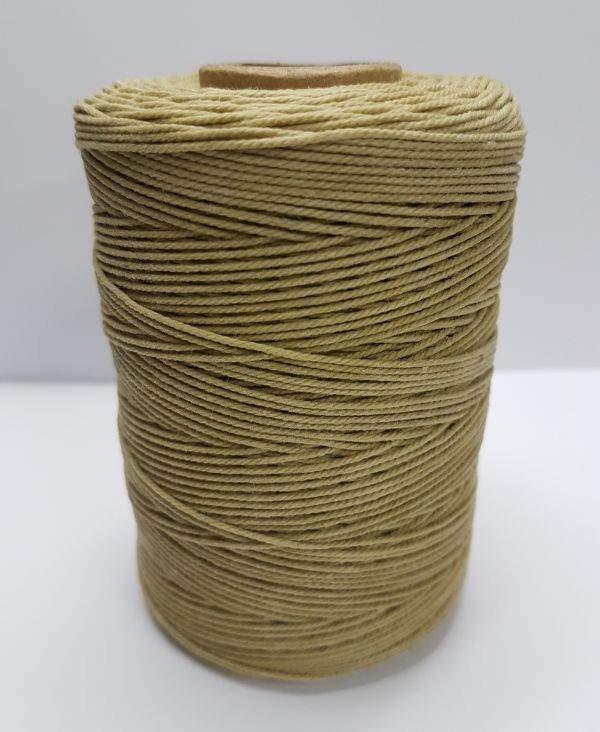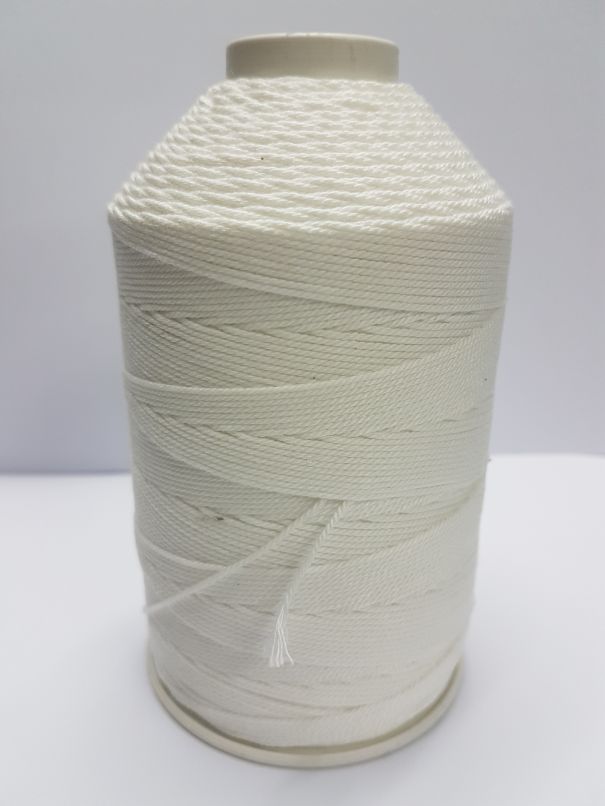 For all purposes aboard, uniform and strong cotton. Available waxed and unwaxed.
Canvas accessories
Setting dies / Die grommet-inserting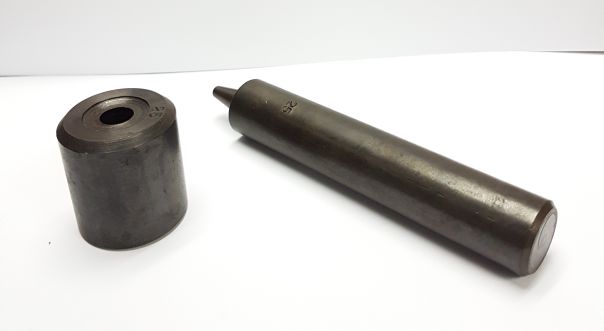 Drop forged steel made for inserting sheet brass, washer and teeth grommets.
Grommets Roll-Rimmed / Eyelets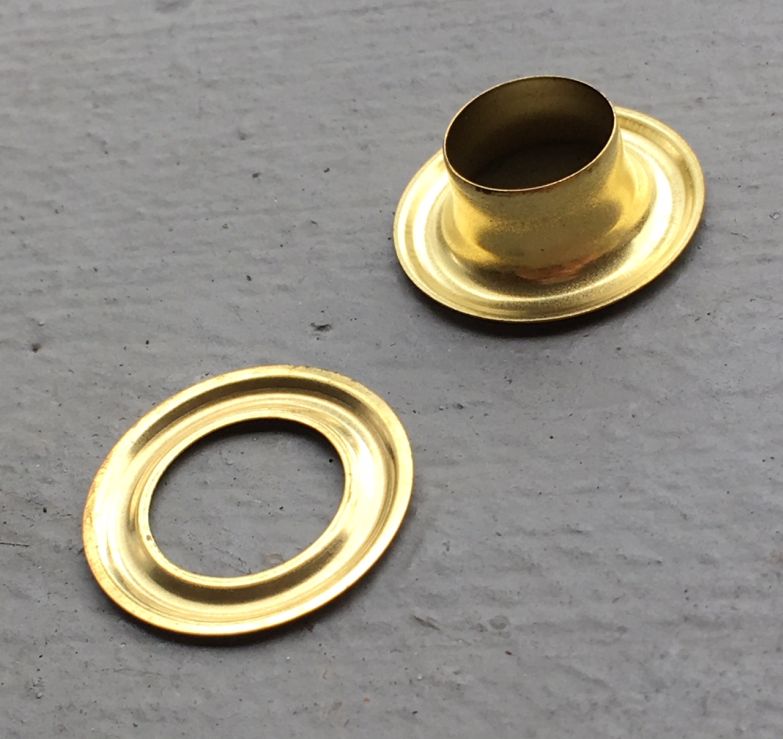 Made of brass and rim rolled for canvas or tarpaulin rope holes reinforcement.
More on Grommets / Eyelets
Clothing
Canvas Shoe Cover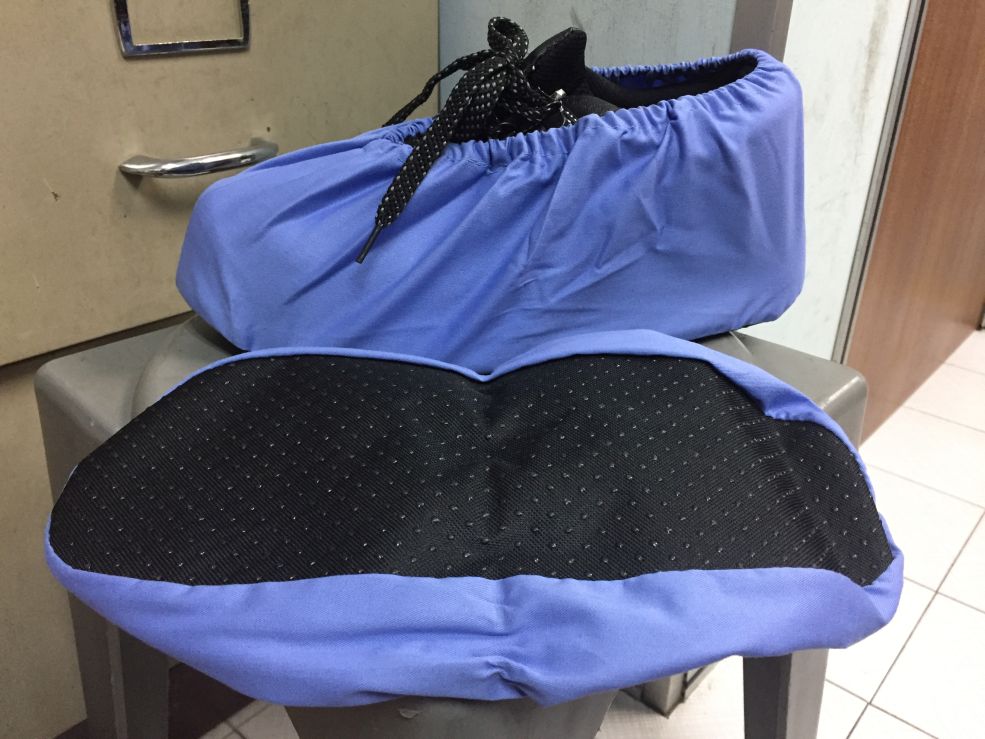 Cotton sports cap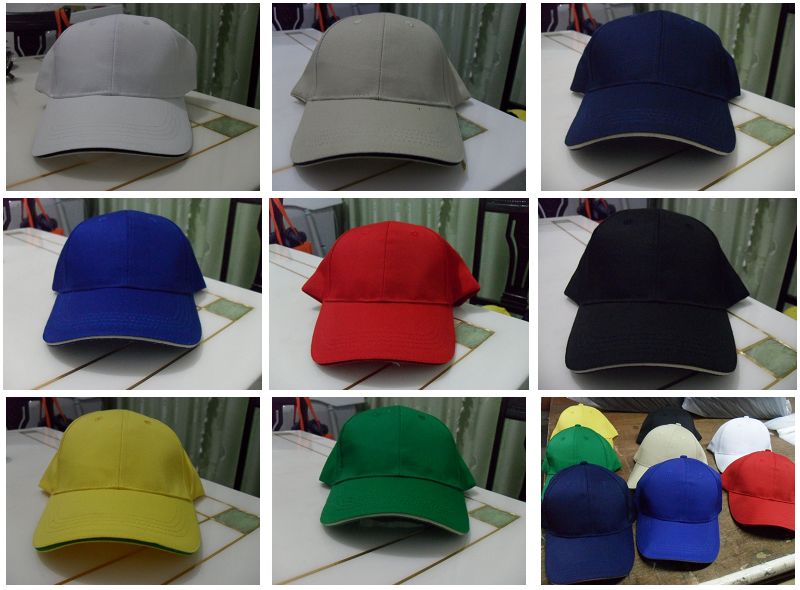 Winter wear
Parka / Winter Jacket / Refrigerator Coat Nylon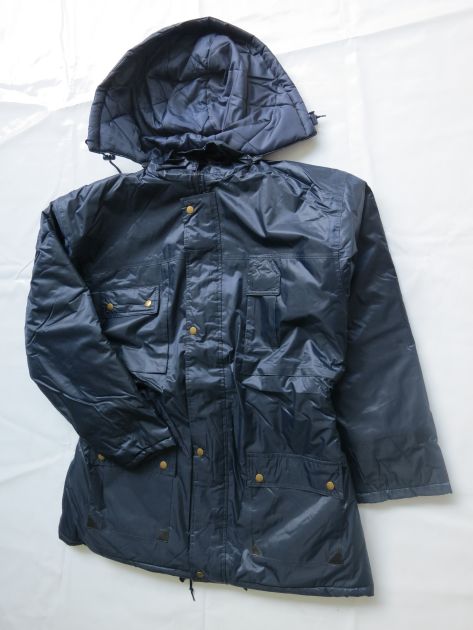 A winter windbreaker half-coat, made of nylon or similar synthetic fabric; polyester inner lining, hood trimmed with acrylic simulated fur.
Winter pants / Winter Trousers
Usually worn together with the winter parkas as a full suit
Winter coveralls / Boilersuit Winter Use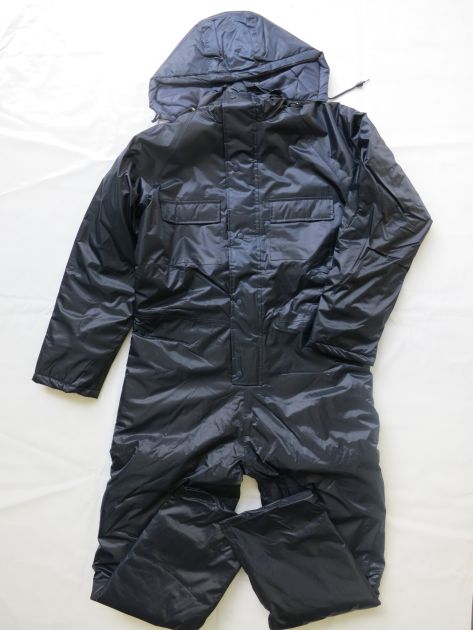 Navy blue coverall with outer layer made from waterproof nylon fabric lined with polyester filling. Used as workwear during cold weather conditions.
Long john / Thermal Underwear / Inner Suit Winter Quilt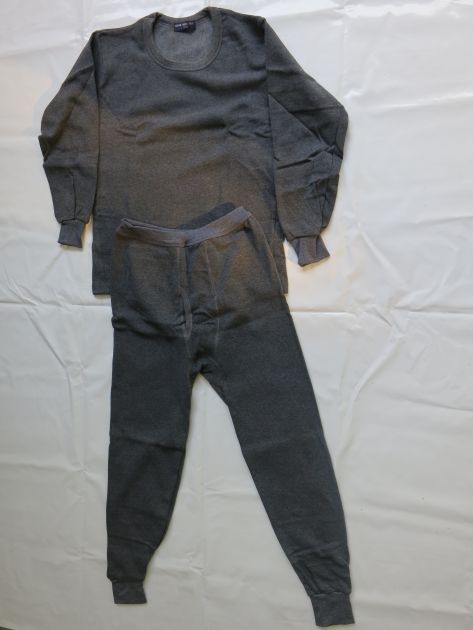 Worn as a tight fitting undershirt to provide additional protection from the cold.
Full face knitted winter caps / Winter cap knit pointed crown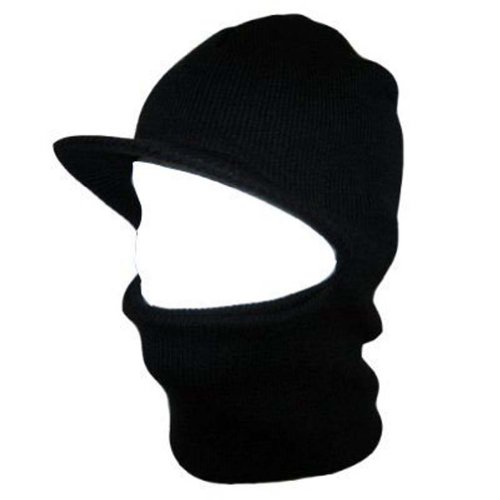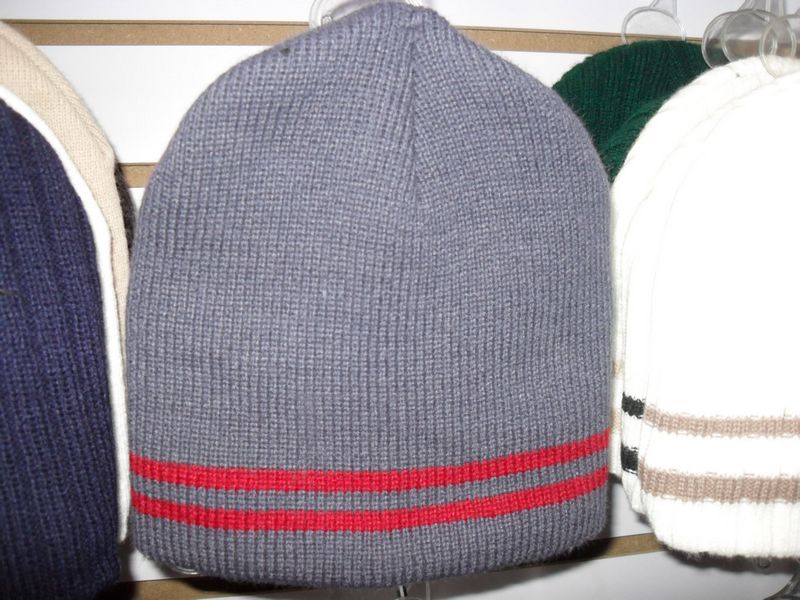 Acrylic rib knit caps with warm double layer construction and turn up cuff. One size fits all.
Leather / Vinyl Leather Winter gloves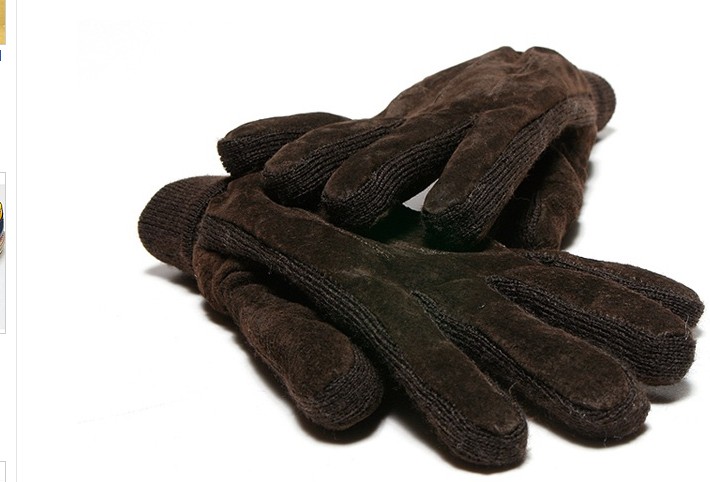 Full leather with warm acrylic pile lining on cotton back. Elastic wrist band.
Woolen winter gloves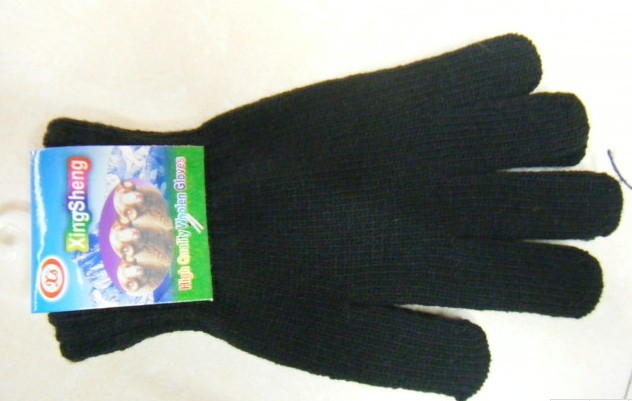 Durable knit blend of acrylic and woolen yarn. Keeps warm, for use in cold places.
Winter Socks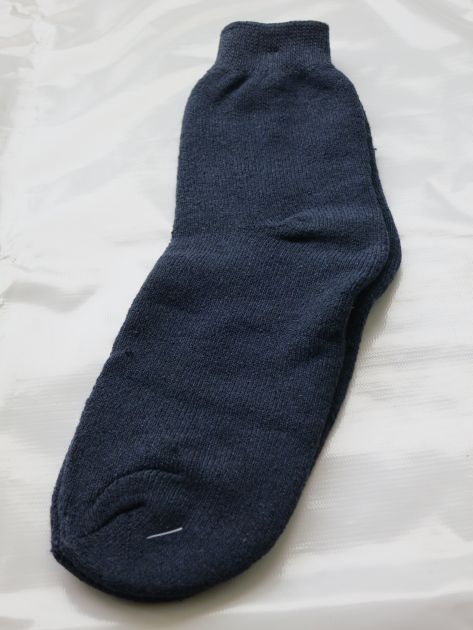 Winter boots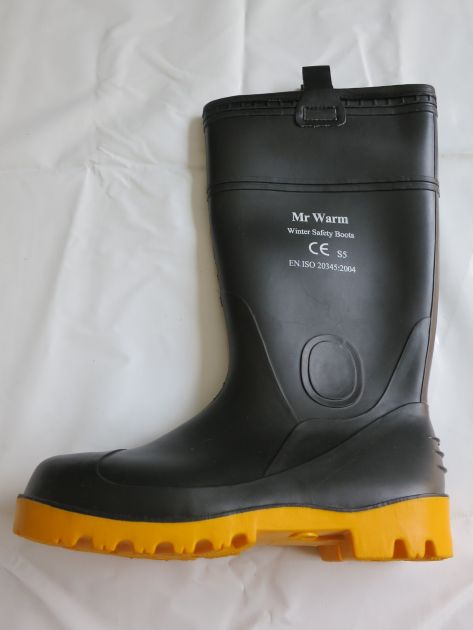 Rubber winter boots with artificial fur lining on the inside, steel toe cap.
Working Gloves
Aramid fibre gloves
Calf hide soft working gloves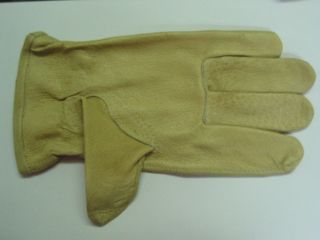 Made from soft calf skin and furnished in suitable designs for all industrial uses.
Others
Canvas laundry bag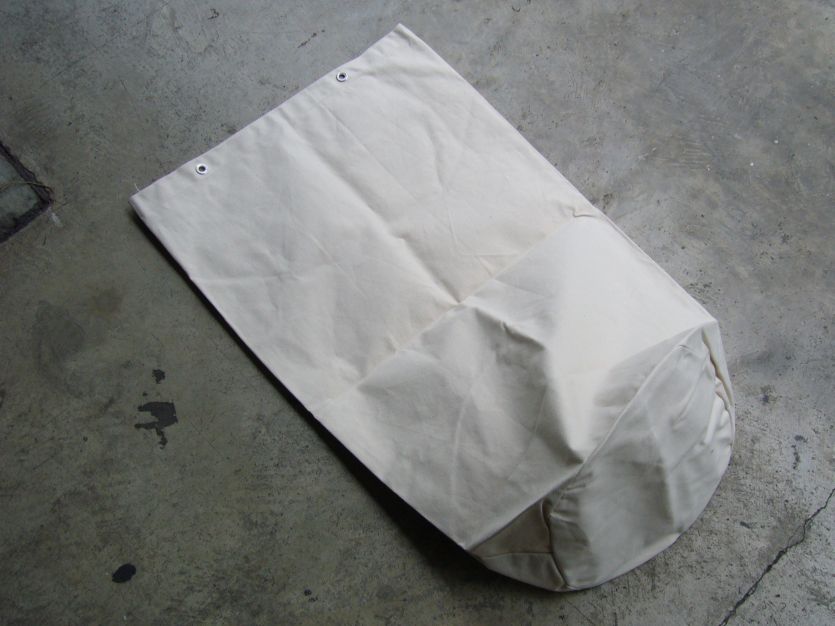 Made from white canvas. Holes for string are open and eyeletted.
One way flexible containers with / without bottom release capacity 1 ton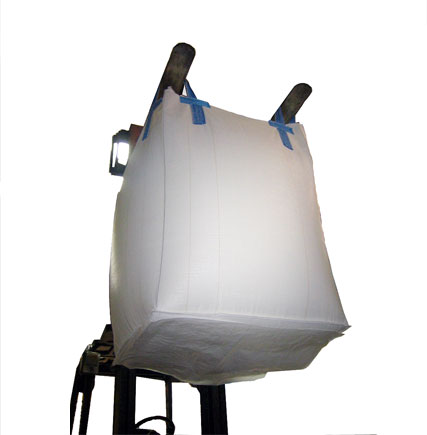 An one way type flexible container makes mass transportation possible for powder and pellet like bulky cargos. It rationalizes loading and unloading, reducing expenses and cutting costs.
Commonly called "Velcro". The self adhesive hook and loop is available in 25mm (1inch) and 50mm (2inch) form, in 25mtrs per roll, both black and white colours are available. Non self adhesive hook and loops are also available with similar sizes and colours.
Click Hook and Loop to find out more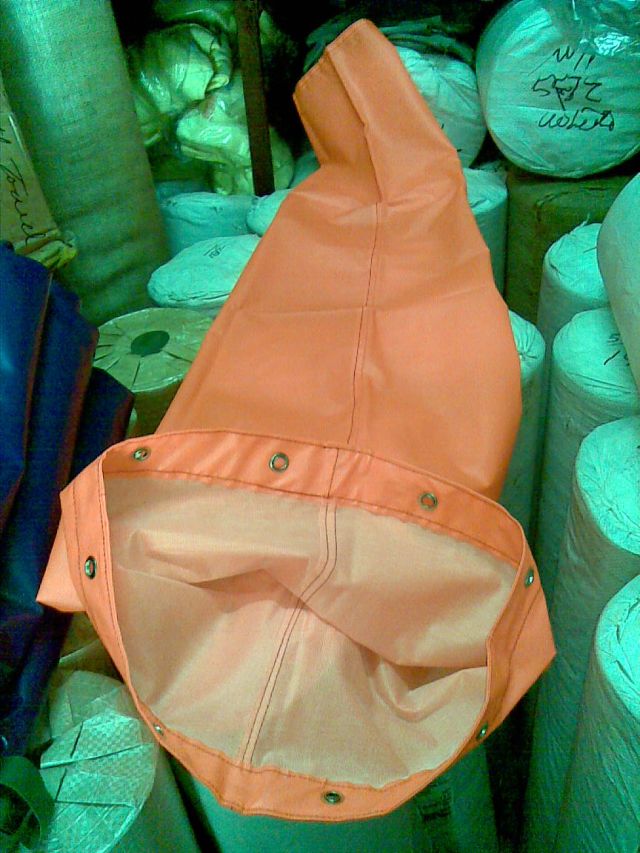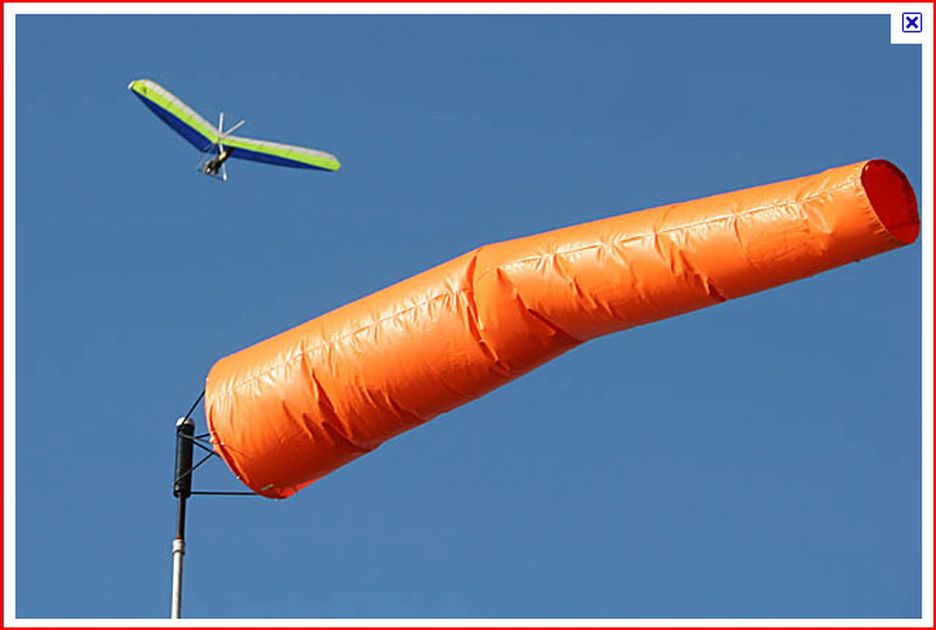 A windsock is a tapered, tubular cloth vane, open at both ends and having at the larger end fixed ring pivoted to swing freely, to indicate wind direction and approximate intensity.
Click windsock to find out more
Boat inflatable for deep tank inspection capacity 3 person
Inflatable boat for 3 person comes complete with oars and pump
More of our product range and photos to be posted as soon as possible.
Please feel free to fax us your required items for quotation. Our contact details can be found at the underlined link.
Please click on the following link to return to canvas tarpaulin introduction.